Olivia Rose Austin
A vigorous and extremely versatile rose.

Munstead Wood
Very deep velvety crimson blooms, with strong classic Rose scent.

Tranquility
Pure white rose, beautifully rounded, blooms with light apple fragrance.

Young Lycidas
Large blooms of very deep magenta, pink and red with strong fragrance of Old Rose.

Carding Mill
Strong stems with strong myrrh fragrance

Charlotte
Lovely tea fragrance with exquisite flowers of a soft yellow color.

Lady of Shalott PP22171
The perfect choice for beginning rose gardeners.

Graham Thomas
One of the best and most widely grown roses.

Claire Austin PP19465
A unique white among the usual red roses.

Abraham Darby
Repeat bloomer with dazzling color and fragrance.

Harlow Carr ®
All-around favorite that performs well even in hotter areas.

English Rose, Lichfield Angel
Large creamy-white flowers with light fragrance.

English Rose, Queen of Sweden
Soft pink flowers with hint of apricot.

Livin' La Vida® PPAF
Continuously blooming flowers that range in hue from bright coral to flamingo.

English Rose, James Galway
Delicious Old Rose fragrance.

Oso Easy Double Red PPAF®
Easy-growing plants require no spraying, pruning or maintenance.

L.D.Braithwaite™
Winter Hardy and heat tolerant.

Rose-Tone Organic Rose & Flower Food
All-natural plant food for roses and other flowering plants.

Neptune's Harvest Fish & Seaweed Fertilizer 2-3-1
Increase yields of flowers, vegetables and herbs.

Sea Magic Organic Growth Activator
All-natural wonder elixir for super growth.

Copper Plant Markers (8 PK)
Great looking and lasts a lifetime!

Garden Twine and Scissors
Mark rows and tie plants with elegant flair!

Gloves Ladies Floral Infusion
Tough gloves against burrs, stickers and barbs. Only $7.95!

Pocket Snips

Rose Gloves
Finally, a rose glove that protects your hands from thorns yet is comfortable, breathable and stays flexible even after washing.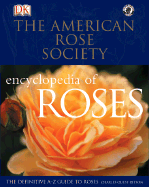 American Rose Society Encyclopedia of Roses

Low As $5.19
See Also:
Rose Care
Tool Shop
Fertilizers
Arbors & Trellises
Pest Control
Pots & Planters
Garden Watering